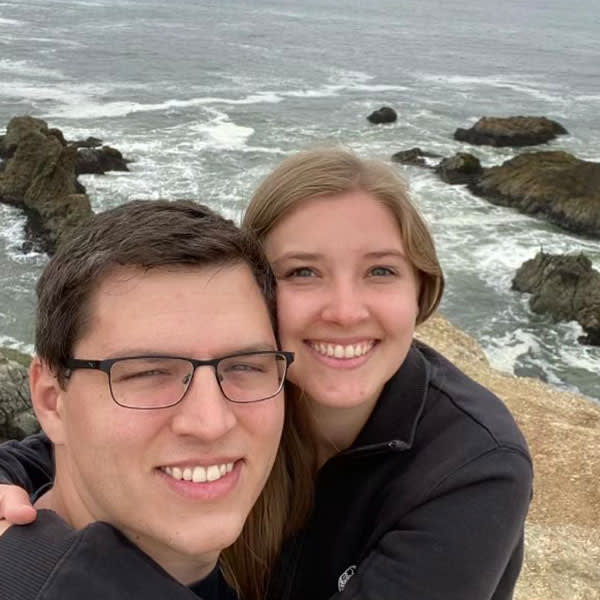 Dr. Jean-Paul Reboulet
Dr. Reboulet began his veterinary medicine journey immediately after high school; after loosing his dog right before graduation, he wanted to learn how to help other animals and their families in need. He found himself at Northern Arizona University, where he earned his Bachelor of Science in Biology with a minor in Chemistry. After graduating in 2016, he transferred to Oregon State University. There he finally earned his Doctor of Veterinary Medicine in 2020. He then moved to Klamath Falls with his now wife, and worked at a small vet clinic there before finding his way to Cinder Rock. He has a passion for abdominal ultrasounds, and soft tissue procedures.
At home they have a beautiful animal family: "Bree" a Pitbull, "Dottie" a Chihuahua/Dalmatian mix, "Foxy" an Alaskan Klee Kai/Husky mix, "Dutchess" a domestic medium haired cat, and finally "Mr. Ravioli" an orange tabby cat. They are also expecting a baby!
When not at the clinic, Dr. Reboulet enjoys power lifting, gardening, cooking, and spending quality time on the couch with his wife and pets.