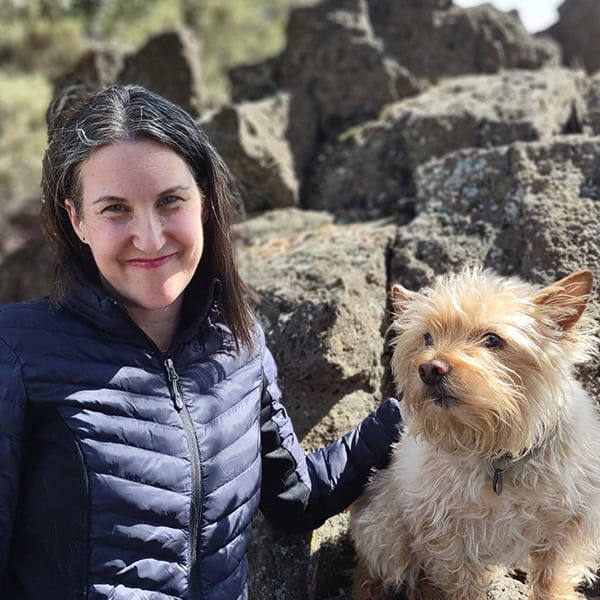 Dr. Liz Pollak
I have always enjoyed the comfort of having cats and dogs in my life. I view the challenge of helping all four-legged family members live their best lives as part of my personal identity. It was this love of animals and my affinity for geeking out in science class that convinced me to attend veterinary school.
After graduating from Oregon State University in 2011 I then did a post-doctoral internship in Chicago. I returned to Oregon to start practicing veterinary medicine out on the Oregon Coast and then moved to Central Oregon in 2015. I strive to stay up to date on current strategies and techniques for keeping our cats and dogs comfortable and happy throughout their lives. I truly love working with senior pets when little changes can make such a large difference to their overall quality of life.
I became certified in veterinary acupuncture in 2018. When I am not at the clinic, I am found spending time with my family, preferably outside enjoying what central Oregon has to offer, traveling, reading (when I get the chance!), trail-running and attempting to fly-fish.