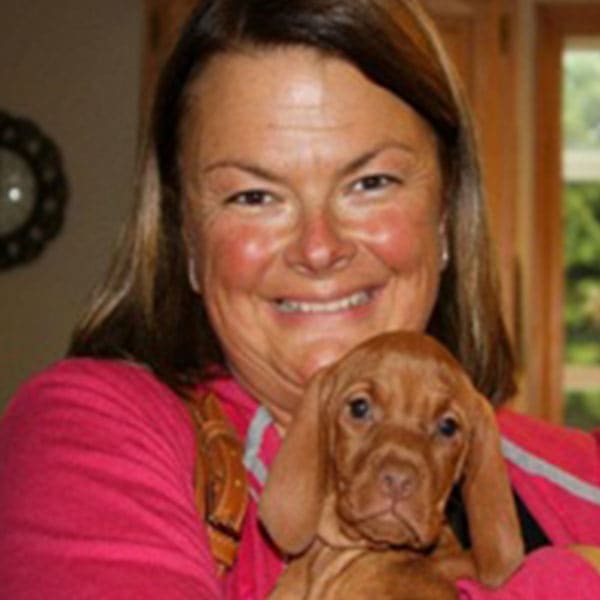 Dena grew up in Hermiston, OR, and graduated from Southern Oregon University in Ashland in 1993. When Dena moved to Redmond, she began bringing her cat, Cleo, to Cinder Rock. At that time, she was working as an office manager for a furniture store and spending her one day off per week working in her aunt's first grade class where little Ian Sides was a student. When a job opening became available at Cinder Rock, Dena decided to submit her resume. Dr. Holly remembers that it was Dena's work ethic that made a lasting impression and won her a position as receptionist in March of 1996.

It did not take long for Dena to grow from receptionist to office manager and then to practice manager. In that capacity Dena has taken on the responsibility of managing, training and inspiring a group of eight doctors and an expanding support staff. Dena and her husband Jerry had lived in Redmond for many years, but in 2006 they moved to Chiloquin where Dena worked both from home and commuted to our office. In the fall of 2008 Dena and Jerry happily moved back to Redmond. Dena's leadership capabilities and talents continue to help all of us attain the absolute highest level of service for both our clients and their beloved animal companions.
Dena and Jerry share their home with their two wonderful and loving Vizlas, Libby and Mazey. And in addition, there is a cat named Silvia who Dena adopted from our clinic. She is a black and white cat and has fit easily into the Coyner household due to her undeniable charm and cuteness.

In her free time, Dena enjoys camping, scrapbooking, reading and spending time with her family.