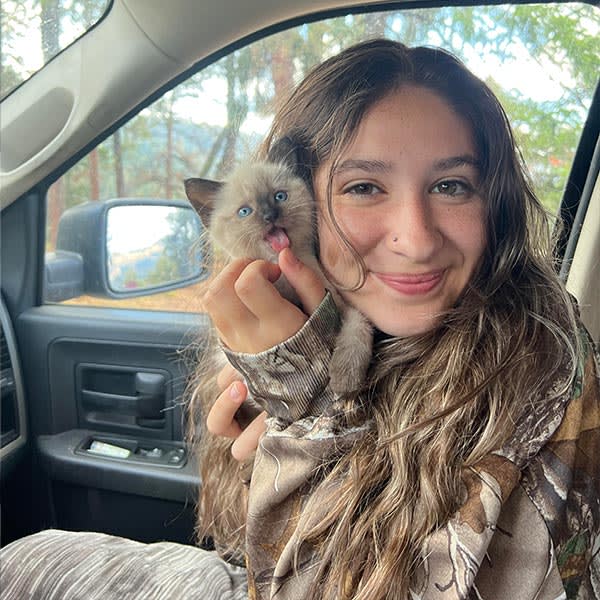 Alexis joined our team September 12th of 2023. She is an Oregon native but just recently moved to Central Oregon from the valley!
She is attending COCC and is hoping to start the Veterinary Technician program next year. Her love for animals stems from growing up on a farm, she says that anytime an animal was injured, she discovered a love for nursing them back to heath!
Alexis and her boyfriend Jaxon live here in Redmond, with their adorable kitten "Gravy," who is pictured above!
When she is not at the clinic, you can find Alexis outside! She loves: fishing, camping, hiking, board games, reading, cooking and above all spending quality time with her family and friends!