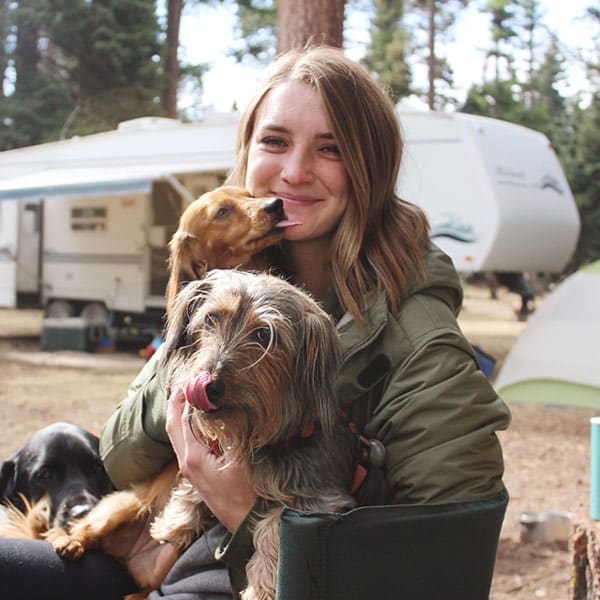 Courtney first joined our staff in September 2013 as a kennel attendant, and then in March 2014, she started training as a veterinary assistant.

At Cinder Rock, Courtney is busy learning as much as she can about the services we provide to take care of all the health needs of our clients' cats and dogs and has passed down her knowledge to incoming staff members.
Courtney currently lives in Redmond with her fiancé, Justin, and her animal family consists of Dexter, a male Dachshund/Yorkshire terrier mix, and Basil, a female Longhaired Dachshund. When she has free time, Courtney enjoys horseback riding, rock climbing, and spending time with her dog-children.