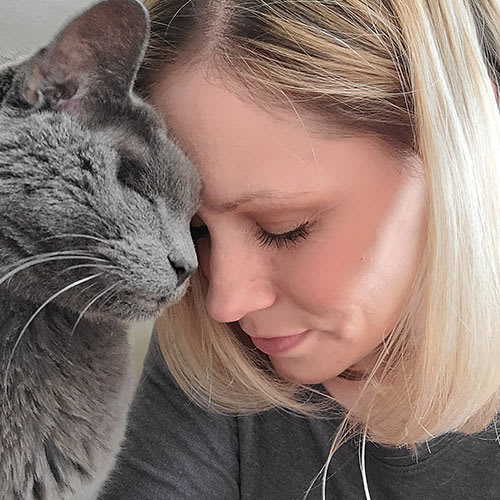 In October 2016, Dani joined Cinder Rock's staff of Veterinary Assistants. Dani is living in Prineville now, but had spent much of her life in San Diego, CA and Charlo, MT. She attended both "San Diego Mesa College" and "San Diego State University."
As long as she can remember, Dani has been passionate about animals! For many years, she was busy working in the pet retail industry. She enrolled at "Animal Behavior College", an online veterinary training program and became a Certified Veterinary Assistant. Dani then started an internship at a veterinary clinic in Portland before coming to Central Oregon and landing at Cinder Rock!
Dani shares her home with her daughter Lexi, her significant other Kaleb, and their collection of kitties! Above all else, Dani's favorite thing to do when she is not working is spending time with her family. Her other major interest is art! She loves both drawing and painting. In addition, she loves getting out on the river, especially when she can spend the day fly-fishing; and Dani says that nothing beats snuggling up with a good book!