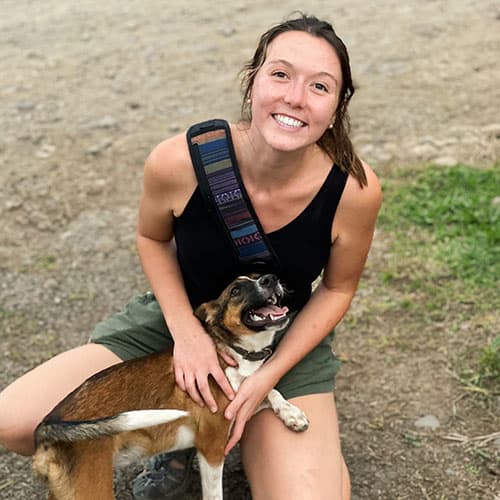 Lindsey joined our team in January 2023! She is originally from Bend and now lives in Culver with her partner Evan; they have an adorable Dachshund named "Link" and they also raise quail and chickens. She enjoys the behavioral side of veterinary medicine, and you can find her assisting our veterinarians with their day to day appointments!
Lindsey went to Oregon State and studied Natural Resources, she graduated with a Bachelor's degree.
Outside of work, she enjoys going on hikes, camping, and spending time with friends and family.