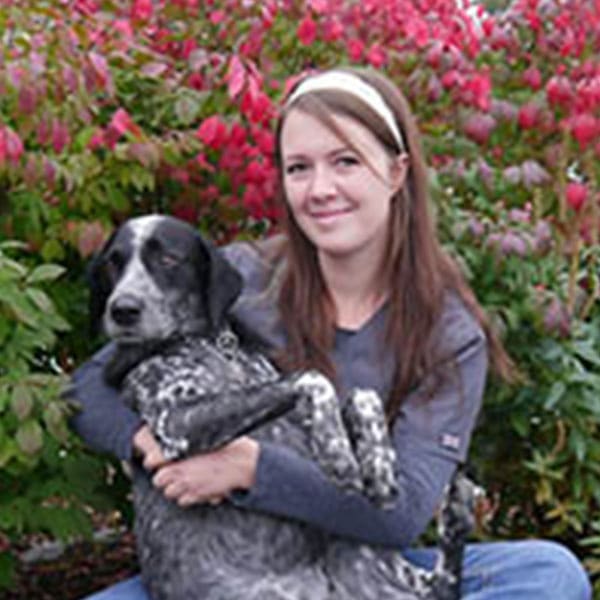 Moriah grew up in Central Oregon and graduated from Mountain View High School in 2010. In April of 2011, she first joined Cinder Rock's kennel staff. Moriah had always been passionate about animals of all sorts and she found it rewarding to work in an environment surrounded by animals and to learn about helping them to be comfortable, happy and healthy during their stays at our office. Wishing to turn that passion into a lifetime career, Moriah decided to enroll in Central Oregon Community College's new Veterinary Technician Program, and was a member of its very first graduating class in June, 2014. Now a Certified Veterinary Technician, Moriah is back working full-time at Cinder Rock, and she has never been happier.

Moriah and her husband Matthew live in Redmond and they share their home with four dogs: Gypsie, Rosco, Bailey and Moose and one cat: Harry, who considers himself to be one of the dogs too.

When she is not working, some of her favorite things to do are baking, camping, hiking, riding horses, and anything outdoors. Moriah and Gypsie and Rosco have all recently learned how to paddle board. Harry has indicated an interest too.