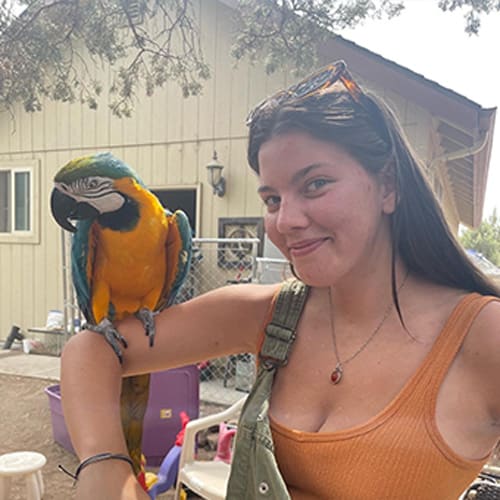 Rae joined our team in August of this year! She is a Central Oregon native and resides in Bend with her boyfriend Marc.
She is currently attending COCC and hopes to graduate from the Vet Tech program in 2026! Rae says that she loves animals and is so excited to continue gaining experience in the field. She loves kittens and has a passion for exotics and reptiles!
Rae has a critter crew consisting of: "Odin" the Golden Retriever, "Binx" a black kitty, and three snakes! She also lives on farm and has a small collection of farm animals.
When not at work, you can find Rae spending time with her animals and outside, scouting for local wildlife!