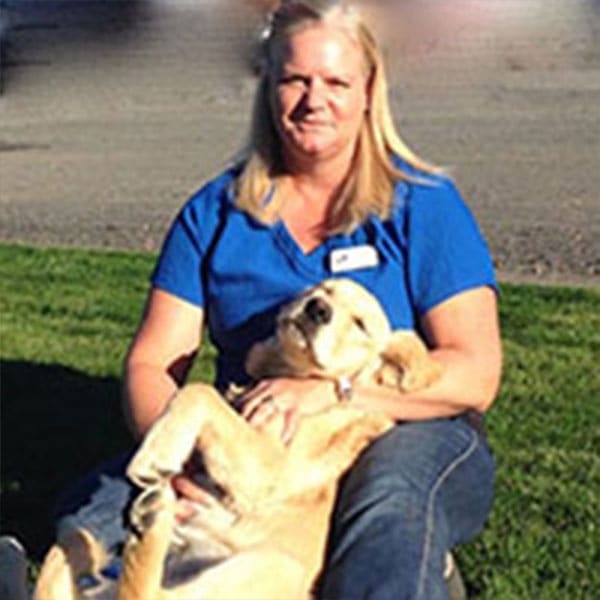 Traci, our veterinary assistant started working at Cinder Rock in September 2010. She says she has never known life without animals in it. Growing up in Santa Barbara, CA, she was active in 4-H and worked at a veterinary clinic while she was in high school. During college, she volunteered at a large wildlife rehabilitation center providing wildlife education programs in classrooms. She also owns and manages Oracle Farms, an equestrian training and boarding facility here in Central Oregon.

Traci graduated from California Polytechnic State University, San Luis Obispo, with a BA in Elementary Education. She then earned a Masters Degree from Sacramento State University in Education Curriculum and Instruction.

Traci and her husband, Drew, live in Sisters with their twin daughters Alexa and Danielle. They share their home with two Golden Retrievers named Denali and Jefferson, one Pomeranian named Ryder, two cats (Snowball and Buttercup), one cockatiel named Ruffles and six horses: Tonka, Scoot, Tibby, Santana, Oso and Jury.

In Traci's spare time, she enjoys team penning and sorting, wakeboarding and trail riding.