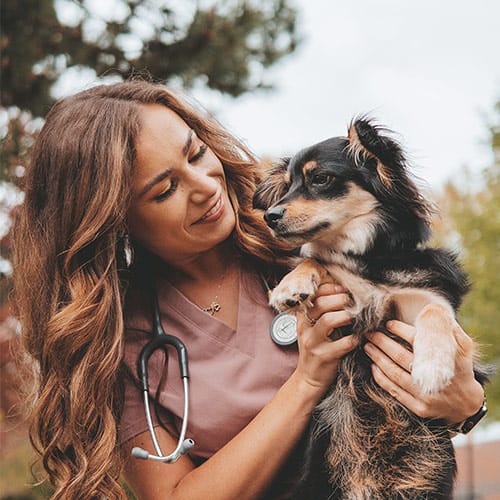 Dr. Michaela Huggins
I have always wanted to work in medicine, doing something different every day. Constantly learning something new was intriguing to me. It wasn't until college when I discovered Veterinary Medicine, and when I did, everything clicked. It is difficult to explain, but I know without a doubt this is what I was meant to do. I received my bachelors of Animal Science and doctorate of Veterinary Medicine from Oregon State University (Go Beavs!).
I have worked in both specialty and emergency hospitals in the past. In an emergency setting, I thrived on the fast-paced environment. I was drawn to being there for people and their pets in their greatest time of need. I also have an interest in nutrition and feline medicine.
I am from Portland, Oregon but my family made the move to Central Oregon almost a decade ago. I am so thankful to be back around my family and to be in this beautiful area. I am excited to join the amazing team here at Cinder Rock, and be a part of such a great community in Redmond.
On my days off I enjoy camping, snowboarding, and trying new coffee shops. At home I have a super-mutt named "Jack," an Australian Shepherd named "Sydney," and two sassy torti cats named "Chloe" and "Cleo." l look forward to meeting you and your furry best friend!