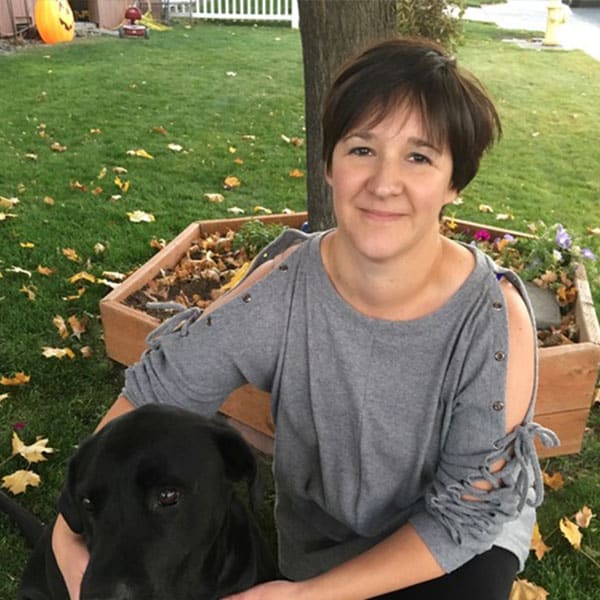 Corinna took advantage of Cinder Rock's volunteer program when she was in Junior High School in 1990. Her interest in veterinary medicine started when she had a medical emergency involving one of her family's cows. Dr. Gayln came out to treat the cow and sensed that Corinna might enjoy our volunteer program. After a period of time observing what the daily routine is like in a busy veterinary practice like ours, Corinna knew that she had found the working environment that suited her best, particularly when Dr. Keith suggested that she go to school to become certified as a veterinary technician.

In 1998, Corinna graduated from the Veterinary Technician Program at Portland Community College and went to work at a clinic in Central Oregon for eleven years. In September of 2009, she came back full circle to Cinder Rock, this time as a certified technician.
Corinna lives in Redmond with her husband Todd, their daughter Kira and their son Kasen. Their animal companions consist of her cat Puff, who Corinna says is considerably larger now than the tiny two-week-old kitten that she bottle-fed, and also her black Labrador Retriever, Iggy.

When she is not working and has the time, which is a rarity now, she and Todd like to go camping, fishing and riding motorcycles.