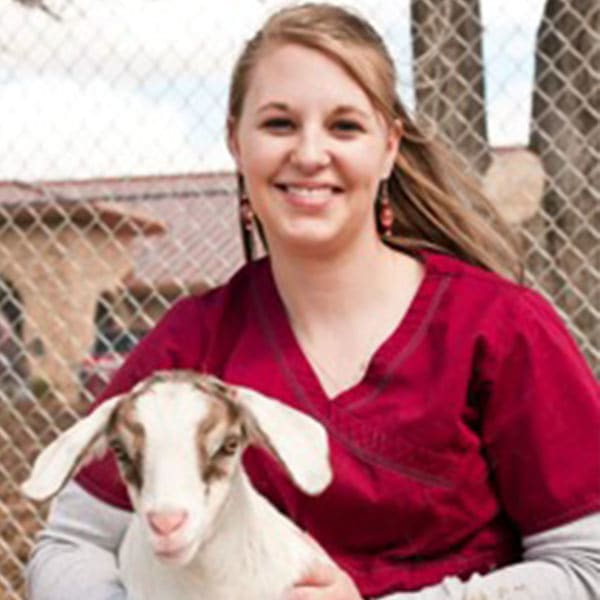 When Courtney was three years old, she got her very own horse. She fell in love with her horse and with horses in general from that moment forever. She is a Bend native and was involved with 4-H, FFA and OHSET (Oregon High School Equestrian Team). Courtney always knew that she wanted a career that would allow her to help animals. She attended the College of Southern Idaho in Twin Falls and earned both her AAS degree and also completed the program to become a Certified Veterinary Technician in 2012.

After graduation, Courtney worked at two veterinary practices – one in Idaho and another in Central Oregon – and then joined Cinder Rock's staff in April 2015. There is no aspect of a veterinary practice that does NOT interest Courtney, but if she had to choose specific favorites, it is radiology and surgery.
Courtney lives in Bend with her husband Jake. Their animal family keeps her very busy. They have three horses: Black Jack, a Quarter Horse, and Patrick and Diesel who are both Appaloosas. There are three dogs: Bubba and Malibu are both yellow Labradors and Benelli is a black Labrador/Chesapeake Bay Retriever. There is one domestic short-haired cat named Pepper, two Suffolk-cross sheep named Kenney and Daniell, and one rescue goat named Bonnie. And when she can find some free time, Courtney loves to go hunting, fishing, hanging with family and friends, being outside riding horses, and playing with her dogs.