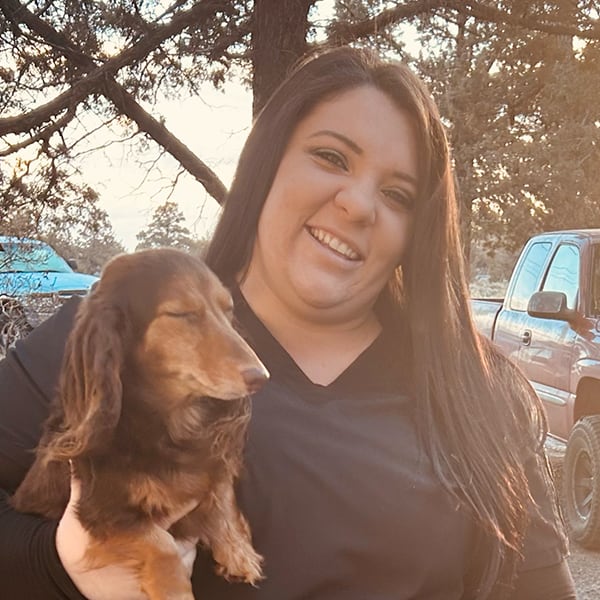 Dominique joined our team in June, 2022. She is from Prineville, and currently lives in Redmond. Her family includes her husband, Tod, and her son Karter. Her animal family consists of a long haired dachshund named "Loki."
Dominique joined the veterinary field because she loves people and animals, and she wanted to be able to help them. She would love to eventually join the Vet Tech program and became a Certified Veterinary Technician.
Outside of work, Dominique enjoys hiking, camping, floating the river, and spending time with family and friends.