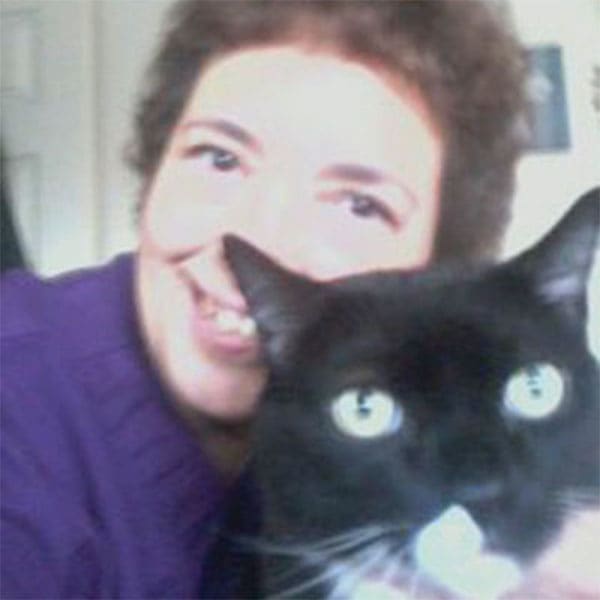 Wendy is a native Oregonian who grew up in the Willamette Valley and relocated to central Oregon in 2000. She joined the Cinder Rock team in June of 2020. After graduating high school, she chose to further her education at Lane Community College, earning her certification in Floral Design and Horticulture.
The next 15 years as a floral designer lead her to unforgettable adventures. On one snowy day, she found a cold black kitten at the back door of the flower shop she worked at and she brought him inside. Co-workers chipped in to have him neutered and vaccinated. Dandecat becoming the store mascot would set her on a path to becoming a veterinary assistant.
While spending 2 days a week volunteering at the local veterinary clinic, her passion for helping animals continued to grow. By the end of the year, she was working full-time as a veterinary assistant. Over her career, Wendy has worked at five veterinary hospitals and clinics. In 2007, she passed the National Veterinary Technician Exam and became certified. For Wendy, the most rewarding part of her work is helping patients recover and seeing the unique bond that develops between people and their furry companions.
Her earliest memories are of playing dolls with her faithful dog, Sig. Grade school would find her bringing home tadpoles to watch them develop into frogs. Dogs and cats have always been family in her home.